Au pair in London - Living well on a small budget
Living in a big city can be quite expensive. In this article the UK-based website Compare My Move gives good advice on how to save money while living as an au pair in London. Also you get first hand information what to do in London, where to go and how to meet new people.

June 03, 2019
, in Au pairs
London Living as an Au Pair
Living in London as an au pair may seem daunting, especially if it's your first time in the big city. You'll want to make the most of your free time by exploring London, but without wasting your weekly pocket money.
Compare My Move have compiled these useful tips to help make your time as an au pair in London a little less overwhelming. From how to meet new people in the city to free activities in London, we've got you covered with our Moving to London Guide.
Getting Around London
Living rent free in London will give you a huge advantage over others. With the money saved on living costs, you'll have the opportunity to explore the city during your time in London. London's transport system is extremely well connected, with trains regularly running on the underground every few minutes.
As it's not advised to drive a car around London, public transport is the most efficient way to travel in the city. Whilst your host family should cover the cost of your travel for any jobs with the children, it's worth getting an oyster card for personal use.
Your oyster card will be an accepted form of payment on all major forms of London transport, meaning your wallet won't be cluttered with various tickets from different transport. Remember to link your 16-25 railcard to your oyster card to save on the cost.
Meeting New People in London
However accommodating your host family is, living in London as an au pair can get lonely, especially if you're still getting used to the city. There are plenty of opportunities to meet new people in London through apps and websites that are designed specifically to get people talking.
Apps such as Project Awesome, Citysocializer and Meetups allow you to find like-minded people in your area who are looking to meet new people as well. You can filter your preferences to search for fellow au pairs if you'd prefer, or alternatively, AuPairWorld's Facebook page acts as an opportunity for you to be introduced to other au pairs in London.  
Free Things to Do in London
As your rent and meals are paid for by your host family, you may decide to save your pocket money for your next travel adventure. London offers plenty of events and activities you can attend for free.
The website Meetups has a group for 'Au Pairs in London' who are looking to meet new people and attend various free events together around the city. Many museums offer free entry such as the National Gallery, British Museum, Tate Modern and the Museum of London that au pairs should take full advantage of.
London has a wealth of parks and green spaces that'll host free exercise classes you can attend. By joining an exercise club you'll not only meet new people, you can also save your weekly allowance towards something better.
Money Saving Tips for Living in London
Although as an au pair you will have both your rent and groceries covered, the London lifestyle can be expensive. To make your pocket money last in London, follow these simple money saving tips.
Avoid travelling in taxis and take full advantage of your oyster card throughout London's fully integrated transport system.
Join Meetup's 'Au Pairs in London' group to find fellow au pairs in the city as well as attend free events around London.
Work out what you want to spend your pocket money on each month and create a budget to ensure you don't run out of money.
Consider taking up a part-time job if it's possible and fits in with your au pair schedule.
Living in London as an au pair doesn't have to be expensive. If you follow our useful advice, you're guaranteed to make the most out of your time in London.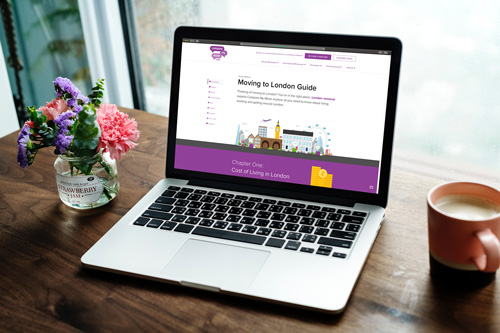 ---
Compare My Move is a comparison website to help saving money while living in the UK.