We have amazing customers.
AuPairWorld's goal is to bring au pairs and host families together quickly and easily. When this results in a successful au pair stay, then that's our dream come true! Here you can check out what the AuPairWorld community has to say about its experiences. These are the voices of our customers.
Here's what they have to say about us
"Very effective. I love the website. It's secure and lets the families contact you and you contact the families. That's great! Please keep up the good work. And to all future au pairs: you won't regret using AuPairWorld!"

Au pair Lebone from South Africa

 

"I would like to say how positive my experience has been with AuPairWorld. After less than a week as a Premium Member, I have found the perfect au pair for our needs. The website is easy to use, with all the necessary information..."

Family Philippa from United Kingdom

 

"I just wanted to say thank-you to AuPairWorld - for the structure of the website which is very simple, the EasyFind function that works very well and is very important for finding a family that corresponds exactly to your criteria."

Au pair Marion from France

 

The website is really trustworthy and that makes me feel secure. Thank you for your work."

Au pair Miguel from Spain

 

 

"We want to thank AuPairWorld for giving us the greatest experience of our life! We have already hosted two lovely au pairs ... and are now looking forward to meeting our new Hungarian au pair who will look after our three kids during this coming summer!"

Family Gloria from Spain

"I found the perfect host family for myself on AuPairWorld. It's so much fun on this website and also much simpler to find a host family that fits. The site is not only very useful, it also has lots and lots of information."

Au-pair Noa from the Netherlands

 

Thanks to your website I've been able to find a terrific family. Right now I'm in England enjoying my au pair year. The website is first-rate with all the different things it has to offer."

Au pair Tabea from Germany

 

"Thank you, this is a great service you provide I am sure we will be in need of another au pair and we will definitely use your services, it was easy and effective to get the right person for our family."

Family Deborah from Australia


"I would have never become an au pair if AuPairWorld.com hadn't made it so easy for me to find the perfect host family. I had no idea what being an au pair was or how to find a family before I read the many resources that AuPairWorld provides. The site is very easy to use and I love that it's almost like a dating app but for au pairs and host families to find each other. I was able to easily set my parameters for what I was looking for in a host family and then I liked being able to message the families through the site as well. It took me less than two weeks to find my host family. I am so grateful to AuPairWorld.com for helping me find my host family!"

Au pair Kaylee from the USA
---
Would you like to share your feedback with us? Just do it! Let us know what you think. We're looking forward to your input!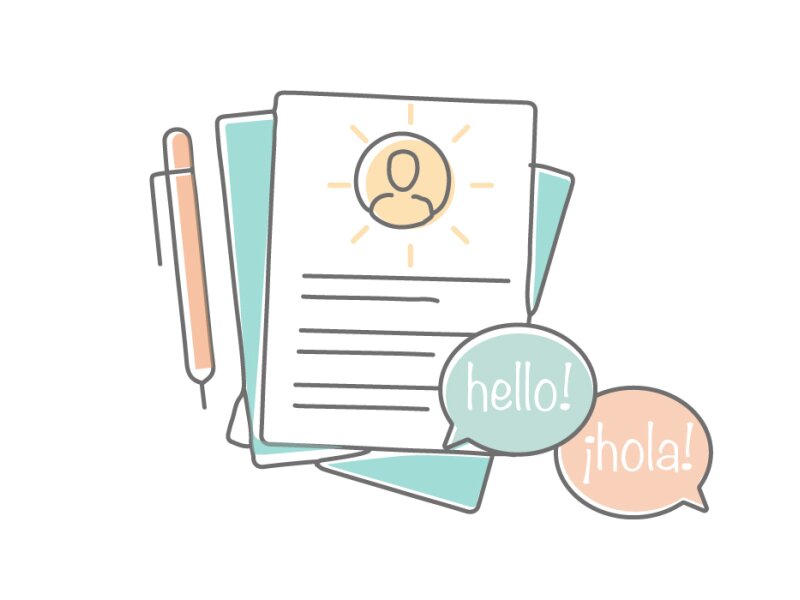 You have a longer story to tell?
No problem. That's what our user stories are for. Your stay - your adventure - your real-life experience.
Convinced?
Do you feel like becoming an au pair or welcoming an au pair in your family is the right thing for you? We look forward to helping you with your au pair experience.