Surviving home office with children - thanks to an au pair
No need to be a super hero and try to handle the kids plus the job all alone. With an au pair it's possible to manage your home office working hours even while the children are at home. Find your au pair match at AuPairWorld and get the extra childcare help you need.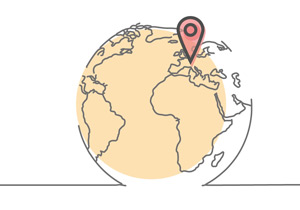 Without visas or
lots of bureaucracy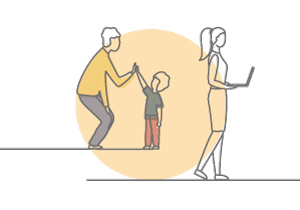 More flexibility,
less stress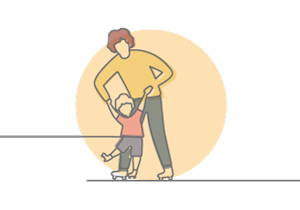 With a new
cultural dimension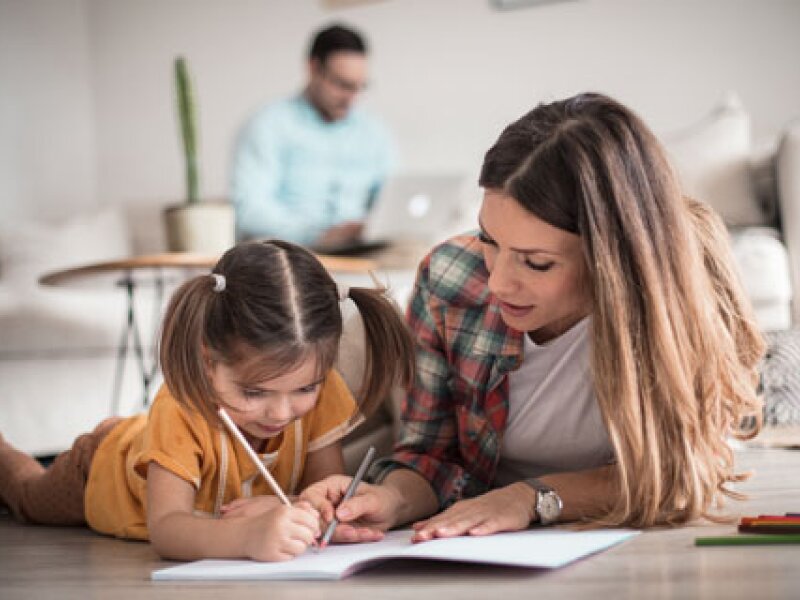 Hosting an au pair – What's really involved?
A young person (typically aged between 18 and 30) from an European country joins your family as a new temporary member for a defined period of time (usually from 3 - 12 months). 
Au pairs help with childcare and family tasks - usually for about 30 hours per week.

In return, au pairs get a room of their own in the family home, share meals with the family and receive a standard amount of monthly pocket money.
Finding an au pair is simple

2.
---
Search for au pairs who fit your family
4.
---
Interview your finalists on Skype
5.
---
Select an au pair for your family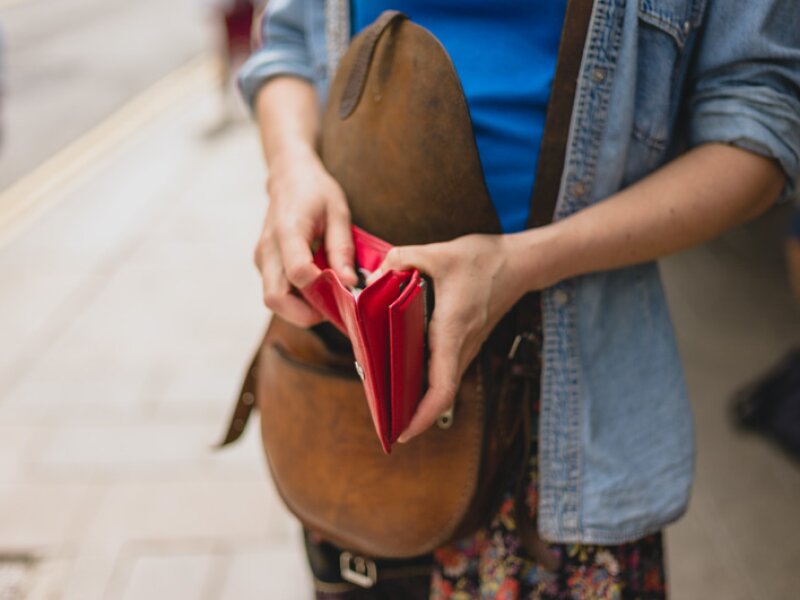 How much does it cost to host an au pair?
These are standard cost factors to have in mind: 
Room and board in your home
Au pair pocket money (from 280€/month)
Premium Membership at AuPairWorld (from 39.90€)
Au pair insurance (from 24.90€/month)
Possible contributions to the au pair's local transport costs or language course
Au pairing and coronavirus – how does it work?
An au pair from Europe can join your family now without visa delays, lots of bureaucracy or travel difficulties. Apart from that, we've plenty of information on au pairing and the coronavirus, such as how to manage possible risk as a host family.
What host families have to say about AuPairWorld
⋆⋆⋆
"I would like to say how positive my experience has been with AuPairWorld. After less than a week as a Premium Member, I have found the perfect au pair for our needs. The website is easy to use, with all the necessary information..."

Host mother Philippa from the UK
⋆⋆⋆
"Thank you, this is a great service you provide. I am sure we will be in need of another au pair and we will definitely use your services, it was easy and effective to get the right person for our family."

Host mother Deborah from Australia
⋆⋆⋆
"We want to thank AuPairWorld for giving us the greatest experience of our life! We have already hosted two lovely au pairs ... and are now looking forward to meeting our new Hungarian au pair who will look after our three kids during this coming summer!"

Host mother Gloria from Spain