AuPairWorld hosts North Hessian Employers Association for social media discussions
Kassel (May 2019). "15 Years Facebook and Co." provided the occasion to take a critical look at the development of social media as a business tool and to exchange opinions and expertise on this topic. The Communications Group of the North Hessian Employers Association paid a visit to the Kassel-based company AuPairWorld to pursue this subject in AuPairWorld's newly opened headquarters.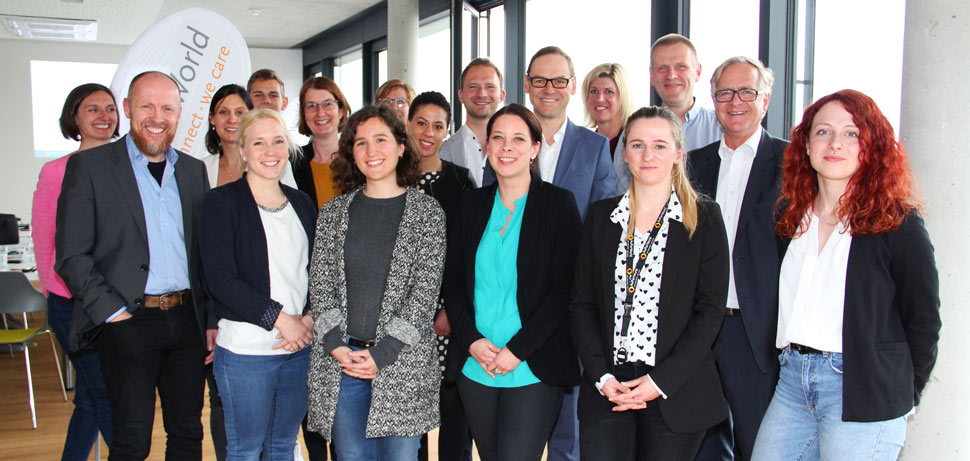 May 27, 2019
To begin with, Ann-Kristin Cohrs, Managing Director at AuPairWorld, welcomed the participants and Eva Liebehentze, responsible for Public Relations and Communications, introduced the company. Then Ellen Nickel, AuPairWorld's social media expert, gave the visitors a detailed look at the background of the company's social media activities. Ann-Kathrin Schmidt, from the Employers Association also gave a presentation describing the six most successful social media channels, their reach, target groups and specific features.
Takeaway from the event: For AuPairWorld, social media channels play a very important role in the overall business strategy, espcially given the demographics of its customer groups and the online orientation of the company. For this reason, exchanging experience and expertise with other members of the Communications Group is always interesting and valuable, also as a way of making new contacts in this important area. All in all, a successful event that gave AuPairWorld as host the opportunity to present its new offices to other business colleagues from North Hesse.