Major au pair Meeting in Frankfurt: More than 90 au pairs from 30 different countries joined us to share their experiences
Kassel (September 2016). AuPairWorld, the world's leading online au pair agency, hosted an au pair meeting on Sunday, 18 September in Frankfurt. The event was held at a historic Frankfurt rowing club on the banks of the river Main.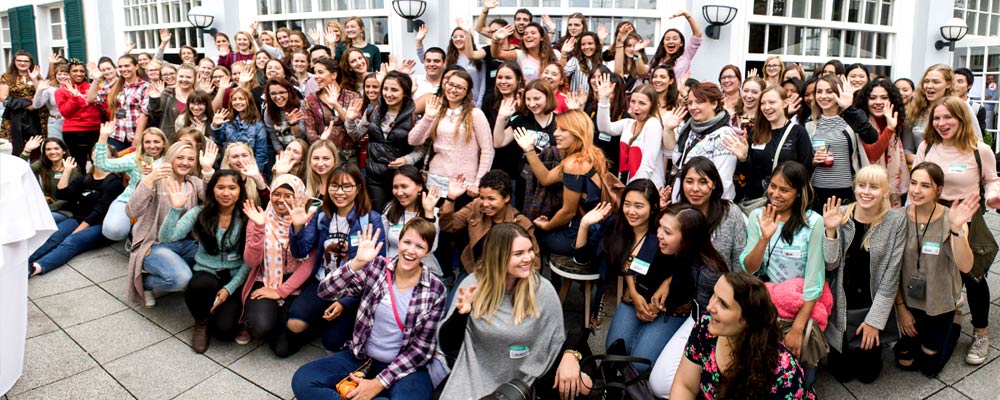 October 16, 2016
More than 90 au pairs from 30 different countries joined our au pair meet-up to get in touch with other au pairs and to share their experiences. Many of them were based in Frankfurt or the Rhine-Main area, while others came from more remote parts of the country, such as Coblenz and Munich. The meet-up aimed at offering au pairs a type of platform, which would allow them to exchange their personal au pair experiences and to establish new contacts. AuPairWorld's Managing Director Ann-Kristin Cohrs commented: "We are delighted to witness the strong interest and eager exchange among our participants. More than 30 different nations have joined us in Frankfurt in order to get to know each other and to simply have fun together. We all had a great time and this was most definitely not our last au pair meeting in Frankfurt."
About AuPairWorld
AuPairWorld is the worldwide leading au pair agency on the Internet. Around 80,000 au pair placements around the globe are organised every year through the AuPairWorld platform, which was founded in 1999. AuPairWorld offers au pairs and host families a safe and well-established opportunity to gather all relevant information on the main and basic idea of au pairing, to get in touch with each other and to finally come to an agreement. In addition to its exclusively web-based services, AuPairWorld offers its customers a comprehensive email and phone support in five different languages. 
Currently, 30 permanently employed inhouse team members of two companies dedicate their expertise and efforts to this particular form of cultural exchange. AuPairWorld is operated by the AuPairWorld GmbH based in Kassel, Germany. www.aupairworld.com
Press Contact
Eva Liebehentze
PR Consultant
Email: press@aupairworld.com
Phone: +49 561 / 47 396 304
AuPairWorld Local Services GmbH & Co. KG PR and Marketing
Ludwig-Erhard-Straße 12
34131 Kassel
Germany