Your au pair insurance – The protection you need for your adventure abroad
PROTRIP-WORLD – from our insurance partner DR-WALTER – individual insurance coverage to fit the needs of young travellers like you.


Insurance protection – So you're ready for anything
With PROTRIP-WORLD you get exactly the protection you need, because you can choose between either a simple foreign health insurance cover or the comprehensive all-round protection package. So that you and your parents and your host family can relax, knowing that good insurance coverage is in place should you need it.
 


PROTRIP-WORLD can either be purchased as cover simply providing foreign health insurance or as an all-round protection package that includes the following components:
Foreign health insurance
Travel accident insurance
Travel liability insurance
Travel baggage insurance
Emergency assistance insurance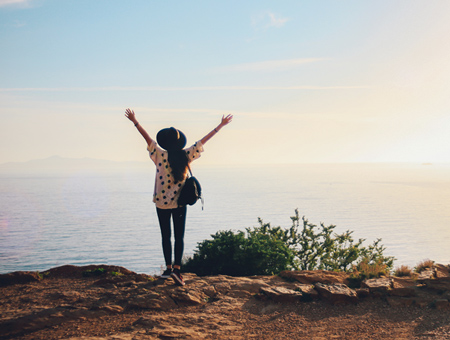 PRO-TRIP WORLD from DR-WALTER – The insurance experts for youth travel
AuPairWorld's insurance partner DR-WALTER GmbH has been a leader in the field of international travel insurance for more than 60 years, and specialises in providing insurance for young travellers. The PROTRIP-WORLD product is the result of this long experience. It expertly combines a combination of different types of coverage to give exactly the protection that young people need when they are abroad.
---

Au pair insurance – A necessary expense, but who should pay?
The question who can best pay for your au pair insurance needs to be discussed openly by everyone involved. This certainly means that you as the au pair and your host family need to talk about this together. Perhaps your parents can also be involved and make a contribution to this important expense.
Focusing on the facts
As you think about au pair insurance and look for a way to manage it with your host family and your parents, you should all be clear about a few basic facts:
An international stay brings many unclear situations regarding insurance cover. The best way to know that you're really covered is have insurance that is specifically designed to cover young people during a stay abroad.
Insurance coverage for young travellers is not so expensive. For au pair stays arranged in Europe, the standard premium is less than 25 EUR per month.
Good preparation is in everybody's best interest. An au pair stay is a great adventure that clearly benefits you and your host family. Economizing with insurance protection in this context simply doesn't make sense.
Who pays for the insurance is a point that needs to be decided. That this point is clarified and that insurance cover is in place for the duration of your au pair stay should be a matter of course.
Our partner DR-WALTER can give you all the information you need to handle this important aspect of your au pair stay.